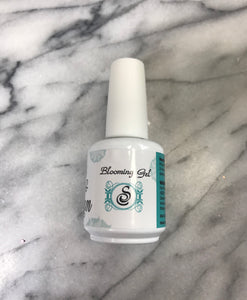 BLOOMING GEL
Regular price $26.99 Sale
BLOOMING GEL 15ML
Blooming Gel is a clear gel that allows you to create different designs such as animal print, marble, floral print, tie dye and much more.
1) Over any base or color gel, apply a layer of blooming gel. DO NOT CURE.
2) Apply gel color into the desire area to create the effect you want. Allow it time for the gel to spread and create the blooming effect.
3) Cure with LED for 60 secs and 2mins for UV.
4) Apply Gel Topcoat and cure.
Note: Each gel brand will apply differently depending on its pigmentations and viscosity.
Should you need any further information or questions, please do not hesitate to contact us at ohsnapbeautysupply@gmail.com. Please allow up to 48 hours for a reply. 

1-3 business days processing time. 3-5 business days for shipping. 14-17 business days for all international shipping.
WE DO NOT SHIP NAIL LIQUID INTERNATIONAL!!!

Disclaimer: We are not responsible for any damaged products, lost packages, or missing items that occurred during transit.

All sales are final. No returns or exchanges